Thermotherapy is the heating or cooling of the body, or part of it, to treat disease or disorder. Thermo therapy combines the advantages of three therapies, heat therapy, thermal medicine and traditional hydrotherapy.
Thermotherapy is informed by Heat Therapy. This is the branch of physiotherapy involving the application of heating pads and packs to areas of local pain or stiffness.
Like heat therapy, thermotherapy:
is used by the permission of the patient's physician and in conjunction with the patient's regular medical treatment.
is supervised by therapists skilled in safely applying heat and cold to the skin, and who have a thorough understanding of skin physiology and blood flow.
Thermal Medicine
Thermotherapy is also informed by Thermal Medicine. This is a science-based therapy, led by doctors, who research clinical applications of heat and cold. Like thermal medicine, thermotherapy includes:
Careful record-keeping and data collection.
Using modern equipment.
Whole-body applications.
Finding treatments for major diseases.
Seeking to understand the physiology.
An emphasis on research.
Hydrotherapy
Thermotherapy is further informed by traditional Hydrotherapy. This is the use of baths and other large applications of water to heat or cool the skin to treat disease. It doesn't include the pool or aqua therapy but can include hot pools and natural springs. Like traditional hydrotherapy, thermotherapy is:
An adjunct to medical care.
Relatively safe – risks and contraindications are well known, usually minor and easily avoided by adjusting the treatment.
Uses readily-available equipment.
Relatively inexpensive.
Easily taught to the patient or assistants by skilled Thermotherapists.
Empirical – methods, safety and outcomes are based on centuries of experience and observation.
Patient-centred. The individual's preferences and reactions decide the duration and temperature, rather than strictly following a set protocol.
Easy to assess. Its effectiveness can be measured within days and is often obvious immediately after treatment.
Usually performed in conjunction with lifestyle changes, such as improving diet and encouraging physical exercise.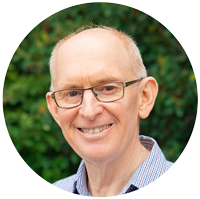 AUTHOR
BRUCE THOMPSON
BAppSc-Physiotherapy, Sydney University 1978